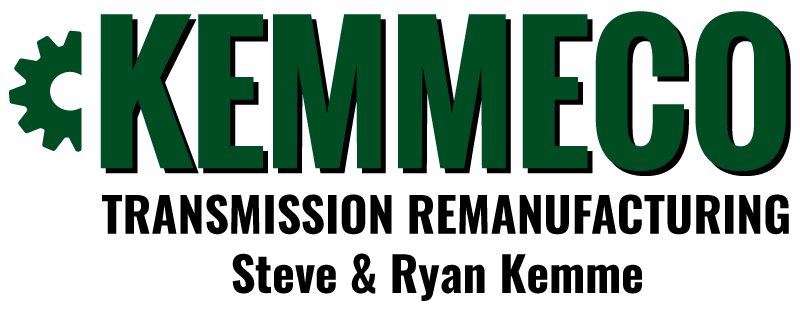 100% recommended, they were in the process of moving shops and still were very quick and professional. Runs like new and for a good price.
- J Beck
This place knows what it's doing. The staff is very knowledgeable and the facility is well equipped. Prices are great as well.
- D Redden
Great service. Honest and quick.
- The Beats Are Ill
Great people& of course great workers
- J Kemme
Service good price very reasonable
- ken
The transmission on my 2010 Chevy Impala went out at 118,000 miles. They rebuilt it and replaced the torque converter for a very reasonable price. They warranty their work. I found them very easy to deal with.
- C Hall
They know transmission
- B Smith
Did a very professional job and price did not break the bank
- W McKay
They really only do transmissions but I pulled in needing help with my EVAP canister vent valve, Ryan fixed it for me under 10 minutes. He was very professional and helped a girl out when I was in need. I definitely would use their services again.
- FireFox
If you need transmission work done, this is absolutely THE best place in Cincinnati to take your car. The folks here are the best around, and their work is top-notch. And they keep their work affordable for the average person who is on a budget. I needed the transmission rebuilt in my Buick recently and was directed here by our family mechanic, and I was not disappointed. They were upfront and honest about what was needed and had me bring the car back in a couple of weeks later to verify that the work done was holding up and functioning properly. I highly recommend Kemmeco!
- David R
I'll try and keep it short.....I am very happy with these guys. They were good at keeping in touch with me on how. it was going. I have a Duramax diesel with an Allison transmission. His price was better than the big names but it came back perfect...... the first time a mechanic did major work on an old vehicle of mine and was fixed right the first time.... never had to talk to them again. Isn't that what you want? Pick it up and it's fixed right.? Especially when you're talking about bug repairs.
- Nick C.
Three good men took good care of my Taurus. They rebuilt the tranny, and installed a subframe and lower ball joints.
- Louis J.
Steve and Ryan are really the best. Even if I lived out of state, I would still use them. They are the best for every reason possible. Fair, and extremely trustworthy people.
- Teri S.
Great service, are very thorough and warranty their work. NO GIMMICKS! I love businesses that provide great service and treat every customer fairly. I would use them again, and again. I got a great transmission for the $$$
- Tracy F
I have a 1995 mustang with transmission issues I spoke with the transmission specialist and it needed to be rebuilt he told me what it was going to cost and the time it will take and he was on point with the time and work. True professionals.
- Vinny B.
Best dam builders around, very honest with their customers from start to finish. A working man's job, at a working man's price.
- Jamie R.
Great guys AND great service!!! I have been dealing with Steve for about 30 years!!! See them for ALL of your transmission needs!!!
- Doc M.